TIPS

&

GLUES
Create a perfect nail length by means of the use of tips.
Tips from Nailit Products are made from non-recycled (virgin) ABS plastic. This guarantees their strength and stability in terms of colour.
Highly flexible without tearing or breaking.
Use the FastGlue and BrushGlue for a perfect attachment of the tip on the natural nail.
LET'S GET STICKY
BrushGlue
A medium liquid tip glue, is crystal clear and gives enormous strength. The brush of the BrushGlue gives complete control over the glue application, making it perfect for tip application and for gluing on nail art decorations.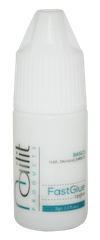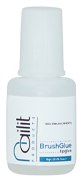 FastGlue
A thin liquid tip glue. Suitable for gluing tips onto the natural nail.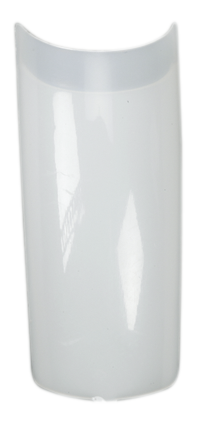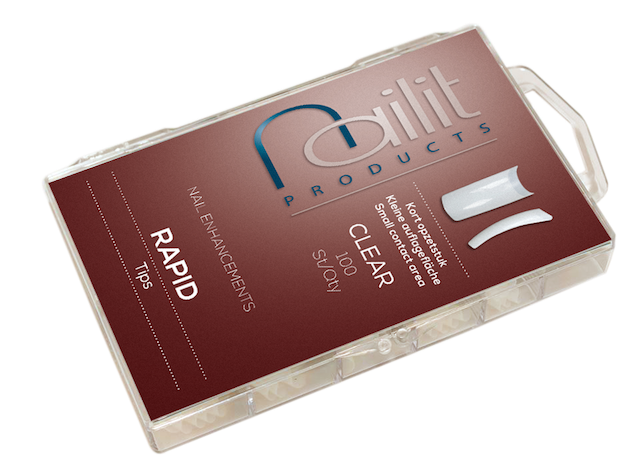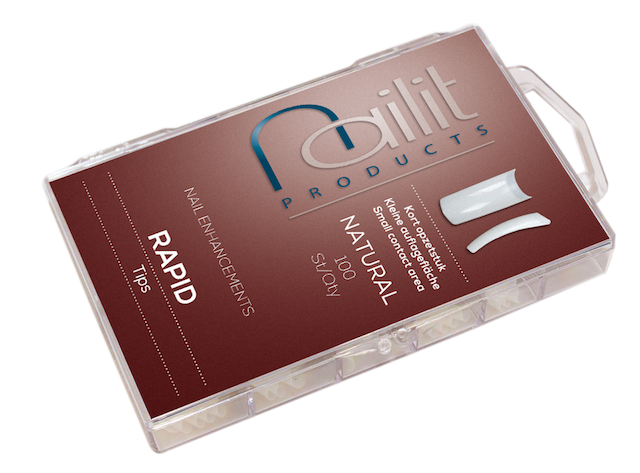 RAPID TIPS
Natural & Clear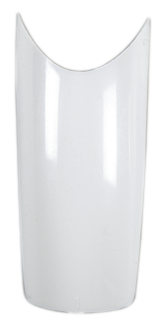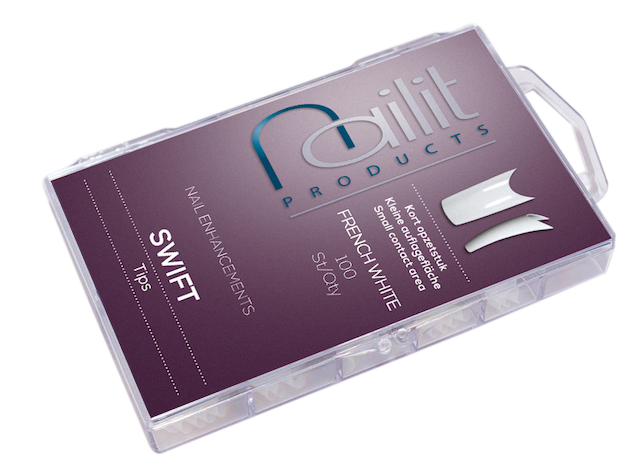 SWIFT TIPS
French White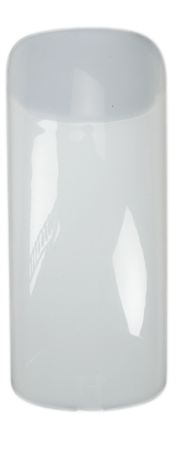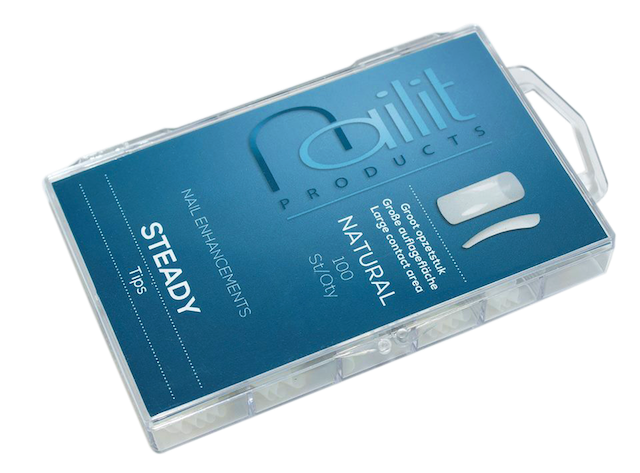 STEADY TIPS
Natural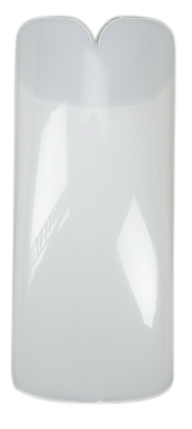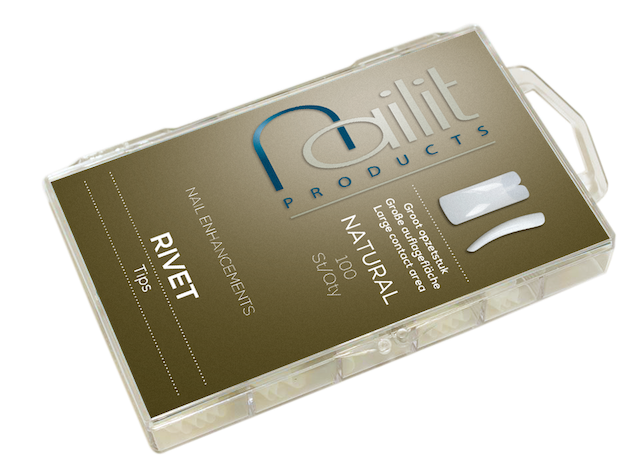 RIVET TIPS
Natural
Universal tip, these serve 70-80% of your client base.
​
What makes a tip universal?
– Little/flat curve (C-curve)
– Large attachment
– Straight side lines
– Quality standard: high
​

The ultimate tip for nails with deep side walls (staple shape).
​
What makes this tip ultimate?
– Angular C-curve
– Cut out attachment
– Light dramatic shape
– Quality standard: high
​

With the desire of a fast, perfect French manicure extension, this tip offers the perfect solution.
Always the desired result with a deep smile-line and bright white colour.
​
What makes this tip perfect?
– Deep curve (C-curve)
– Deep smile-line
– No attachment
– Tapered side lines-
– Quality standard: high

The ideal thing about this tip is the short attachment fits on enough nail, so the tip does not require any pre-work.
With a medium deep C-curve, this is a very Universal tip that can be quickly worked.
​
What makes this tip fast?
Medium deep curve (C-curve)

Short attachment

Straight side lines

Speedy processing

Quality standard: high

TIPS TO SUIT ALL NAILS
COMING
SOON